PW-800AX Foldable Power Wheelchair
RM9,500.00 – RM9,900.00
Our Service Includes:
High Quality Material
2 Years Warranty
World Wide Shipping
Live Chat Support
Foldawheel PW-800AX Duo Function Wheelchair gives you the best of both worlds: the freedom of a power chair, and the flexibility of manual control when needed. With its Magnesium Alloy large rear wheels, PW-800AX can operate as a power chair or as a manual wheelchair. (Optional Headrest and Raisable Footrest available).
Price indicated does not include shipping cost.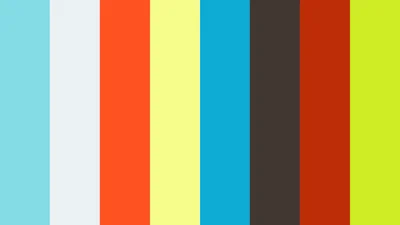 Description
Specification
Description
PW-800AX Foldable Power Wheelchair with the latest Magnesium Alloy large rear wheels. We make this model into different seat width 14″, 16″, 18″, 20″ and 22″ (22″ with additional charges).
Allows you to hand assist with manual power when confronted with more challenging terrain.
24″ large rear wheels allow you to reverse safely across larger gaps.
Never worry about running out of battery as you can switch from power to manual mode in a few seconds by reaching the switch underneath the seat (through rear wheel rim).
PW-800AX comes with 2 Li-ion battery packs and a worldwide usable 100V-230V charger.
Made of high grade aircraft aluminium alloy and the total weight is only 34 kg (75 lb) (lighter when the footrest are taken off). With the strong structure, it can carry up to 150 kg (330 lb).
Compare to many 200W motors, Our special 150W powerful motors and gears provide higher torque while more electric efficiency.
It has height adjustable armrests and it can be raised up to allow you sit closer to tables or easier transfer to other surfaces.
The seat and backrest are foldable.
The footrests are detachable and height adjustable. This compact design allows for easy folding and storage in small spaces or car trunk.
This nice looking foldable power wheelchair also comes with detachable and washable seat and backrest cover.
Optional Adjustable Headrest and Raisable Footrest is available to provide user more comfort.
Specification
Max Speed
8km/hr (5 miles/hr)
Actual Weight
14″ = 34.2kg (75.4lb)
16″~ 20″ = 34.3kg (75.6lb)
22″ = 35.4kg (75.8lb)
Maximum Capacity
150kg (330lb)
Seat Width
(14″, 16″, 18″, 20″ and 22″ Special Order)
Folded Size
14″~18″ = 85 x 45 x 73cm (33.4″ x 17.7″ x 28.7″)
22″ = 85 x 45 x 79cm (33.4″ x 17.7″ x 31″)
Open Size for 14″ (L x W x H)
111~113 x 57.5 x 93cm (43.7″~44.5″ x 22.6″ x 36.6″)
Open Size for 16″ (L x W x H)
111~113 x 62.5 x 93cm (43.7″~44.5″ x 24.6″ x 36.6″)
Open Size for 18″ (L x W x H)
111~113 x 67.5 x 93cm (43.7″~44.5″ x 26.5″ x 36.6″)
Open Size for 20″ (L x W x H)
111~113 x 72.5 x 93cm (43.7″~44.5″ x 28.5″ x 36.6″)
Open Size for 22″ (L x W x H)
111~113 x 77.5 x 93cm (43.7″~44.5″ x 30.5″ x 36.6″)
Max Distance / Full Charge
18km (11 miles)
Charge Time
6-8 hours
Max Slope Capability
12°
Battery Type
Li-ion
Motor Type
Latest Brush Motor
Motor Power
200W
Front Wheel
8″
Rear Wheel
24″
Frame Material
Aluminum Alloy
Tire Type
Solid Tyre
Arm Rest
Raisable & Height Adjustable
Foot Rest
Detachable
Back Rest
Foldable
You may also like…
PW-999UL (Lightest Power Wheelchair)

Foldawheel PW-999UL as the lightest power wheelchair in the world, is our first model of lightweight foldable power wheelchair created in 2012. Over the years we have been upgrading and improving the parts to meet the highest standard within this lightweight category. We sold so many units in the past few years which helped to improved the life quality of over 5000 users.
Price indicated does not include shipping cost.

RM

8,800.00

Raisable Footrest

This is an optional Raisable Footrest for model PW-800AX and PW-777PL. The price indicated is for one pair of Raisable Footrest.
Price indicated does not include shipping cost.

RM

600.00