PW-1000XL (Lightweight Power Wheelchair)
RM9,450.00
Our Service Includes:
High Quality Material
2 Years Warranty
World Wide Shipping
Live Chat Support
Foldawheel PW-1000XL weighs only 25kg (55 lbs) and it takes just 1 second to open / fold. It is a wider version of our lightweight power wheelchair with extremely fast folding capability. If you love our Foldawheel PW-999UL but have concerns due to body size or weight, and if you love to drive with faster speed, PW-1000XL would be your best choice. FREE Travel Bag and anti-tilt support provided.
Price indicated does not include shipping cost.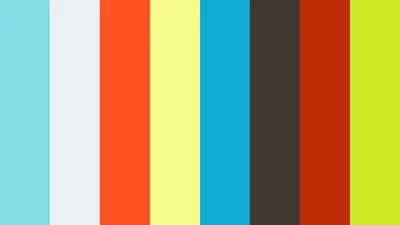 Description
Specification
Description
Foldawheel PW-1000XL is the most advanced lightweight power wheelchair you can find in the market. It is a heavy duty lightweight power wheelchair suitable for bigger user: Compare to PW-999UL, it is more powerful, comfortable, faster and easier to open/fold.
Folds and opens in just 1 second (see it to believe it)
Speeds up to 8KM/hr (5 miles/hr).
Power by lightweight yet durable Polymer Li-ion battery packs, and each battery weighs only 1.5KG (3.3 lbs).
Weighs only 25KG (55 lbs) with 1 battery installed because it is made of high grade full aluminium alloy.
Runs 15KM (9.3 miles) with 1 standard battery, and carries up to 3 batteries for nearly 45KM (28 miles)….tested with 100kg (220 lbs) user on smooth surface operating non-stop.
Powerful 250 Watt quiet brushless motors with bigger rear tires (10″ compared to 8″ on the PW-999UL).
Stands upright by itself after folding for easy transport and storage (see photos), and it is very compact after folded.
Seat width wider than our famous PW-999UL. Ample room with 19." between armrests (Seat cushion is 18″) and the sides are open at the front portion for more rooms.
Raisable armrest and foldable footrest for easier access to the chair.
Detachable seat cushion and backrest for washing purposes.
Equipped with 4 spring suspensions for better comfort on bumpy rides.
Detachable anti-tilt support is provided.
Standard delivery comes with one battery, one worldwide workable charger, and the exclusive think & tough travel bag for easy traveling. Bring your PW-1000XL with you on your next trip!
Optional Headrest, Extra Battery and other Accessories are available too.
The price you paid for definitely included our renown global support services, that is why we have thousands of users worldwide just for this model. We emphasis our product quality and excellent after sales services, because that is not something a copycat would do.
Specification
Net Weight with 1 battery pack
26KG (57 lbs)
Max Speed
8KM/hr ( 5 miles/hr)
Maximum Seat Capacity
150kg (330 lbs)
Seat Depth
45.5cm (18")
Seat Cushion Width
46cm (18″)
Seat width
48.25cm (19")
Seat Height From Ground (Front)
47cm (18.5")
Seat Height From Ground (Back)
47cm (18.5")
Folded Size (L X W X H)
36 x 60 x 67cm (14.2" X 23.6"X 26.4")
Opened Size (L X W X H)
92 x 60 x 89cm (36.2" X 23.6" X 35")
Packing Size (L X W X H)
40 x 72 x 76cm (15.7" X 28.4" X 30")
Turning Radius
80cm (31.5")
Max Distance / Full Charge
~15km (9.3 miles) with 1 original battery
~30km (18.6 miles) with Optional 2nd battery
~45km (28 miles) with Optional 3rd battery
Charge Time (for 1 battery)
4 hours
Slope Capability (with anti-tilt support)
13˚ (User must use anti-tilt support)
Battery Type
Polymer Lithium Ion Battery
Motor Type
Latest Brushless Motor (50% more efficient than normal motors)
Motor Power
250W x 2 units
Front Wheel
7" (Black Color)
Rear Wheel
10" (Black Color)
Frame Material
Aircraft Quality Aluminium Alloy
Front + Rear Tire Type
Rigid PU tyre
Arm Rest
Raisable
Foot Rest
Foldable
Backrest Push Handle
Height Adjustable
You may also like…
Diverse (Economy Power Wheelchair)

Foldawheel Diverse is the most Economy Power Wheelchair that uses Polymer Li-ion Battery. It comes with the reclinable backrest and adjustable headrest to provide user a more comfortable position. Not only it is lighter weight compare to those conventional power wheelchair, it is also very functional, adaptable and durable. What a great value for such a small cost.
Price indicated does not include shipping cost.

RM

8,800.00

Leo II (Lightest Standing Wheelchair)

It is scientifically proven that regular standing can prevent problems associated with "long periods of sitting on wheelchair" including: bedsore, skin breakdown, urinary tract infections, bone demineralization, poor blood circulation, spasticity, muscle contractures and more. So standing wheelchair not only helps you to gain independence & self-confidence, it also improves the quality of life.

Please check out the video below to see how easy it is to stand by yourself.

You can hardly find a standing wheelchair that is so stylish, lightweight, user friendly, and it is also the lightest standing wheelchair in the world. If you enjoy using a manual wheelchair and would like to stand-up regularly by yourself, Leo is really your best choice. Kindly check out the details and specifications to find out which size suits you the most. *Normally it will take about 3 weeks maximum to prepare the unit. And DHL/UPS will take about 3-4 days to reach your door steps.

Price indicated does not include shipping cost.

RM

13,500.00

PW-999UL (Lightest Power Wheelchair)

Foldawheel PW-999UL as the lightest power wheelchair in the world, is our first model of lightweight foldable power wheelchair created in 2012. Over the years we have been upgrading and improving the parts to meet the highest standard within this lightweight category. We sold so many units in the past few years which helped to improved the life quality of over 5000 users.
Price indicated does not include shipping cost.

RM

8,800.00